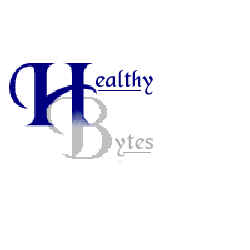 HEALTHY BYTES INCORPORATED
A company that specializes in the "Non-dieting" approach to
weight-loss.
Lose weight, gain weight, lose weight, gain weight, etc…..Does this sound like you?

Would you like to learn how to eat healthy and exercise sensibly so the weight does not come back?
IS HEALTHY BYTES FOR YOU?
Let me do the following evaluation (No cost involved) to assess whether you are a candidate or not!
I'll let you help out! Go to the following site to calculate your BMI. This stands for your Body Mass Index.
This is a unit of measure, which correlates your height and weight.
Please go to the National Heart, Blood, Lung site to do this.
Based on the number that this site calculated for you we can determine whether you need our help or if you already lead a healthy lifestyle!
If the value is less than 25 ?
You probably don't need us!
If the value is between 25 and 30 ?
then you should consider lifestyle changes!
If the value is 30 or more ?
Then you should definitely make some serious
changes in your present lifestyle!!!
You are an excellent candidate for the service
provided through Healthy Bytes Inc. !!!
Enrollment

What are the steps that you need to do to be a client of Healthy Bytes:
Complete the short questionnaire concerning past medical history.

Complete the weekly food/exercise log record.

Submit the food/exercise log record for review by a professional nutritionist. You will be evaluated and given further instruction.

You may not proceed to the next technique until you have mastered the previous step! Learning new behavior takes time.!!
We are working on an interactive cdrom version of my program, if you are interested? It will be available soon.
If you are interested then, COME ON IN to the Healthy Bytes Web Site to learn more.

© 2001 EMAIL ME AT harrison4803@hotmail.com
---
Go to this site for your vehicle care needs

---
Go to this site

for original Mural and Graphic labeling of items!
---